Activities Considered Appropriate for Non-Readers
Kids vary in their abilities to do certain types of activities as well as in their interests. We've tried to identify activities based on a child's reading ability. The activities below should be appropriate for non-readers or children typically in preschool. Keep in mind that many of these activities will also be appropriate for readers. Some activities, like Bible story summaries, assume the parent is able to read the story to the child.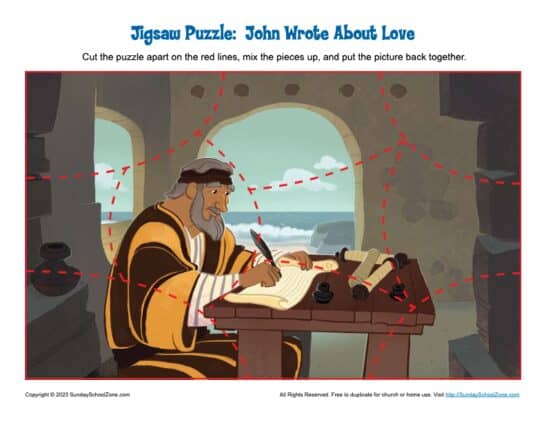 This Jigsaw Puzzle for John Wrote About Love will help children learn about John's letters and Jesus' command to love one another. You can also see a list of the types of free Bible activities we provide on the site, including large activities. Other related activities can be accessed via the links below.
Read More ⇨