Printable Word Activities
Word activities involve the use of specific words in activities such as Word Scrambles, Word Line Ups, Word Searches, Word Tiles, Coded Words, and Crossword Puzzles. They're great for readers of any level to review Bible stories while having a great time! These free printable word activities can be used at home, in church, or in a Christian or home school.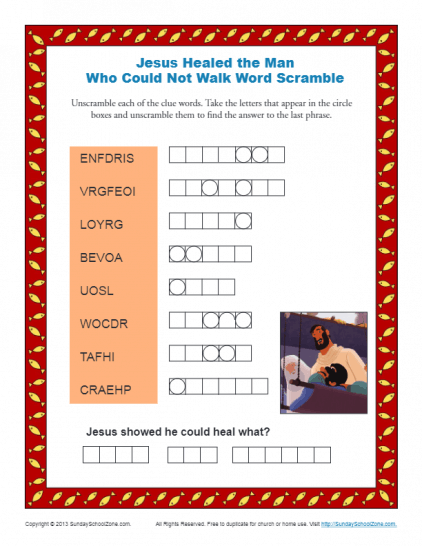 This Bible activity is a word scramble based on Jesus' actions to heal and forgive a lame man who was lowered before Him through the roof of the house where He was teaching. The activity highlights eight elements of this event. It also underscores a "bottom line" lesson from the biblical record of the account.
Read More ⇨