Sarah Reeves on The Sunday School Zone Blog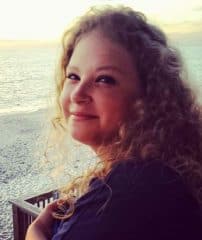 Sarah Reeves is a homeschooling mother of four living in Georgia. She loves the beach and reading on her porch swing. When she's not keeping up with her kids (the oldest is 6 years older than the youngest), she's a freelance author, aspiring novelist, and children's Bible teacher. Sarah is also the Sunday School Zone Blog Editor and helps with a variety of other tasks on the site. She has a heart for raising kids to love the Lord and love His word. She is committed to her family and helps care for her special needs siblings.
We invite you to view a list of all the articles Sarah has contributed to the site.