The activities below are related to people, stories, teachings, or events taking place in John 20.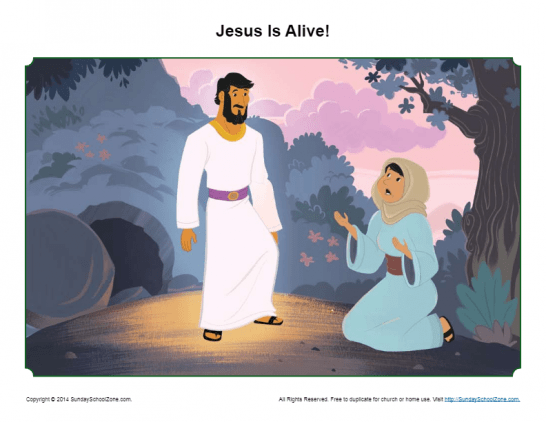 The resurrection of Jesus following His crucifixion is a vital part of the gospel story. This Jesus Is Alive Story Illustration will help kids think about this important event and learn that Jesus is still alive today! What a great truth that should be celebrated every day!
Read More ⇨
The single greatest fact of history is the resurrection of Jesus Christ. At the foundation of the Christian faith is this simple conviction, Jesus is alive! This fun resurrection craft will help remind children that Jesus is not in the tomb. He is alive!
Read More ⇨