God Made People Activities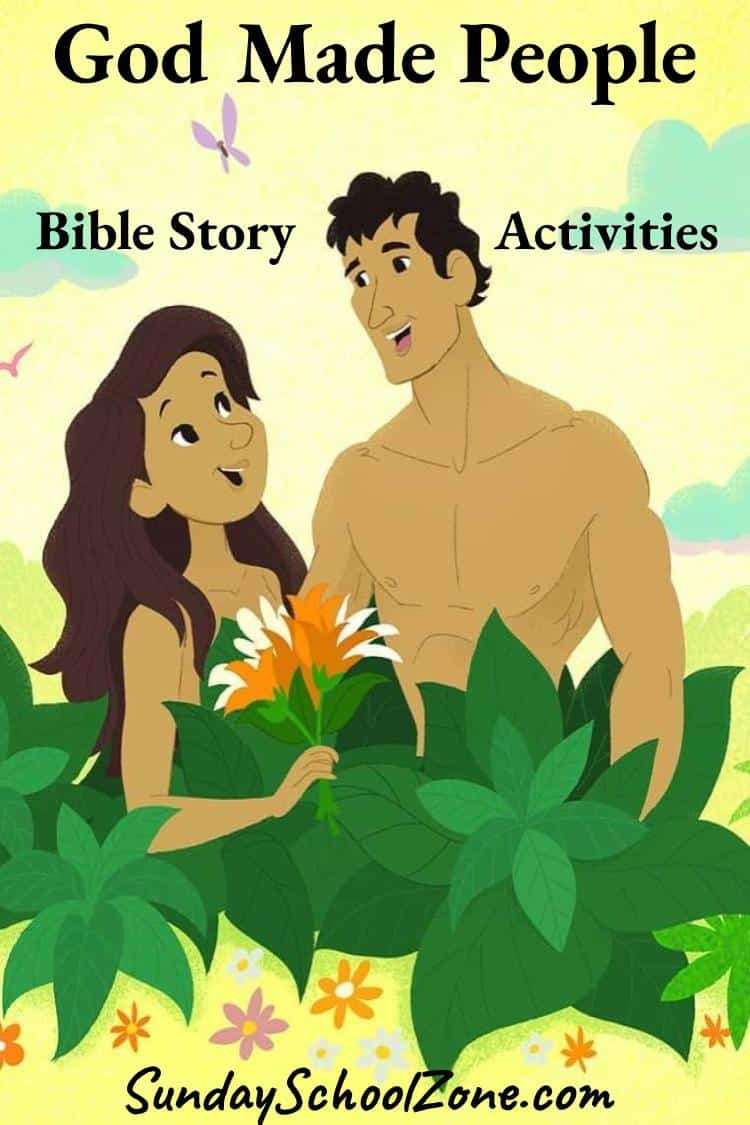 These God Made People Bible activities celebrate God's creation of the first man and the first woman, Adam and Eve. These free, printable activities also underscore the fact that people were created in the image of God. We are, therefore, His image-bearers and are designed to carry His image and represent Him in the world in which He has placed us. It also means we are unique and more valuable to God than all other aspects of creation.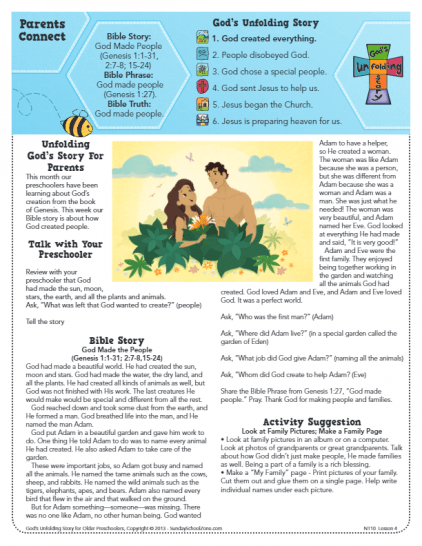 Every lesson from God's Unfolding Story for Older Preschoolers includes a Parents Connect page to help parents or guardians reinforce the lesson at home during the week following the lesson. This is the God Made People Parents Connect page (OT01L4PC). Click on the Get Activity button below to view and/or download the lesson PDF.
Read More ⇨