God Gave Strength to Samson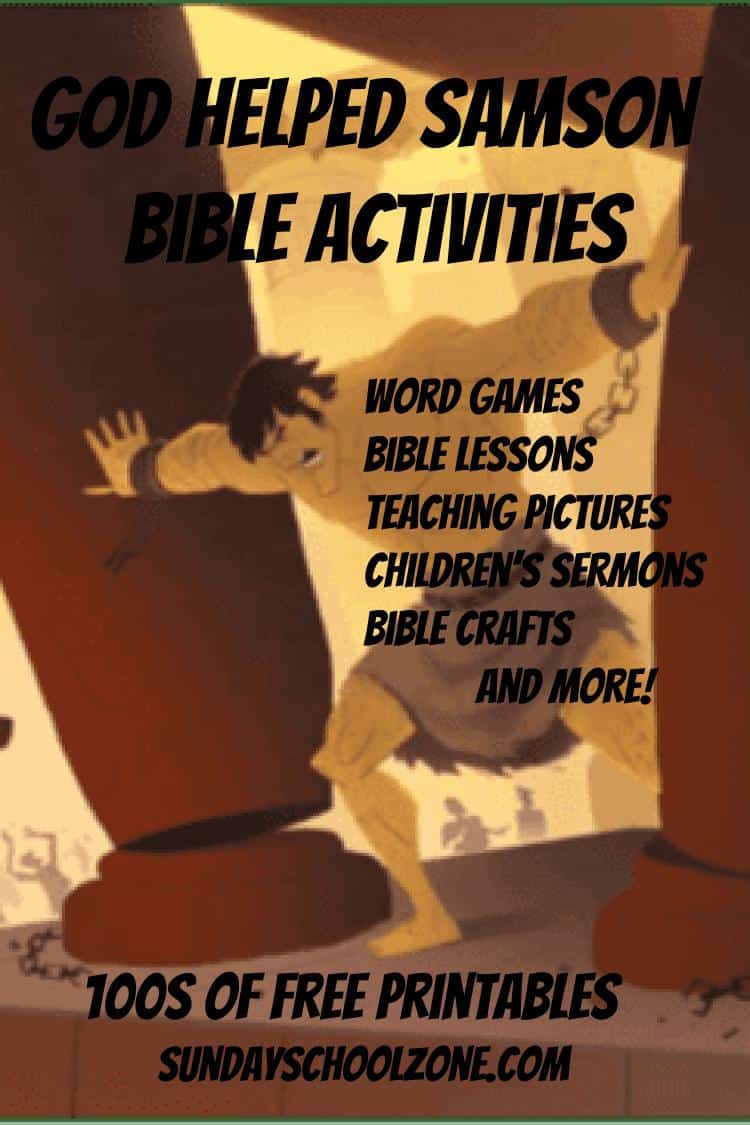 God had given Samson great strength which Samson used to defeat Israel's enemies. But when Samson acted foolishly he lost God's strength and suffered for it. In a final and dramatic act of defiance of God's enemies, God restored Samson's strength and used him in a powerful way. These God Helped Samson Bible Activities for children will help kids learn about Samson, his failures, and how God ultimately restored his strength in that final dramatic event.
This Large Jigsaw Puzzle for God Gave Samson Strength will help children understand that God can give us the strength we need to accomplish His purposes. You can also see a list of the types of free Bible activities we provide on the site, including large activities. Other related activities can be accessed via the links below.
Read More ⇨