God Stopped the Jordan River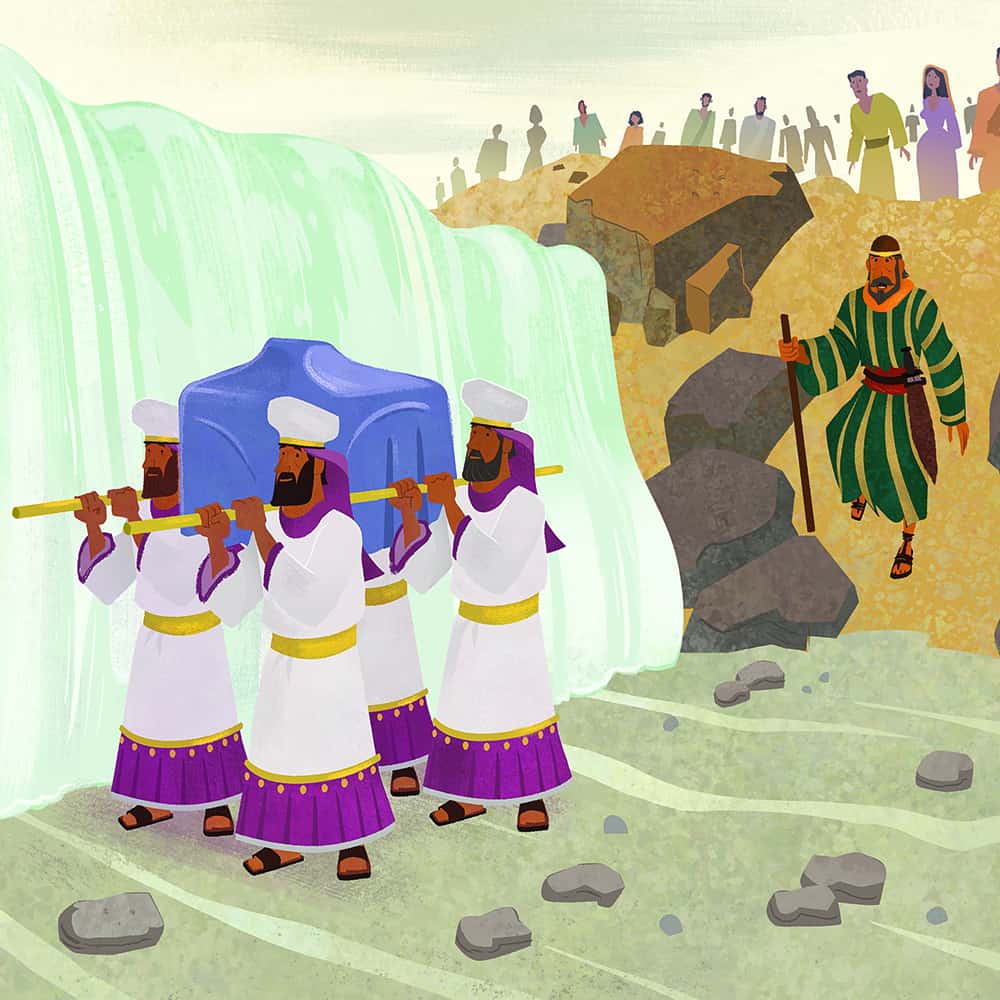 God had called Joshua and the people of Israel to take the Promised Land, but there was one small problem. The Jordan River stood between the Promised Land and the people of God. But no obstacle is too great for God. In an amazing demonstration of His power, and just as He had done in the Exodus, God held back the Jordan River so the people could cross on dry land and thus begin the long-awaited conquest of the Promised Land.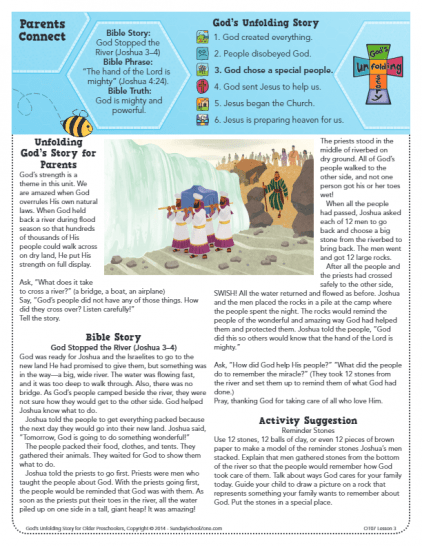 Every lesson from God's Unfolding Story for Older Preschoolers includes a Parents Connect page to help parents or guardians reinforce the lesson at home during the week following the lesson. This is the Joshua – God Stopped the River Parents Connect page (OT07L3PC). Click on the Get Activity button below to view and/or download the lesson PDF.
Read More ⇨