Peter and the Lame Man Bible Activities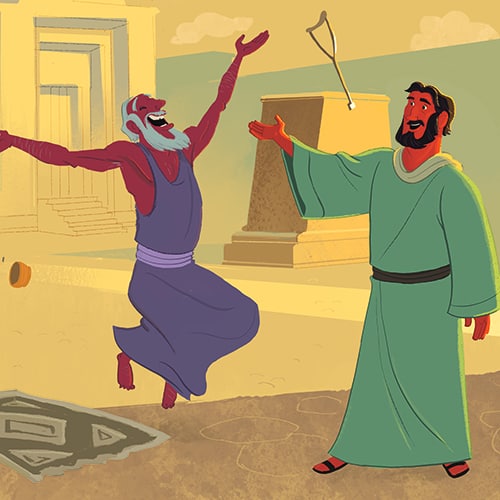 In Acts 3:1-10, as Peter and John made their way to the temple, they encountered a man who couldn't walk. Peter healed the man in Jesus' name and the man's joyful response created quite a stir. The activities below will help children become familiar with this story, with Peter's role in the early church, and with Jesus' power to heal sick and disabled people.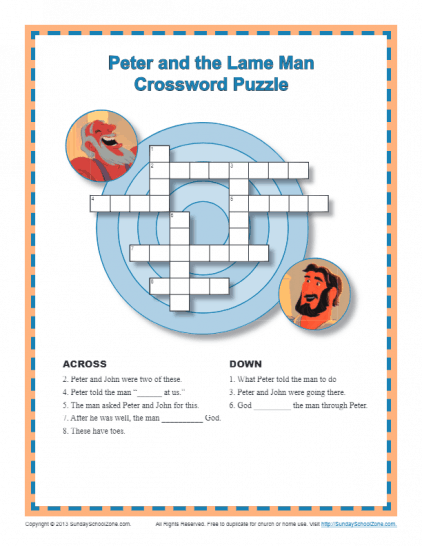 What are some important things to remember about Luke's account in Acts 3:1-10 of Peter healing the lame man in Jesus' name? This fun crossword puzzle will present eight words that highlight key elements. Sharpen your pencils!
Read More ⇨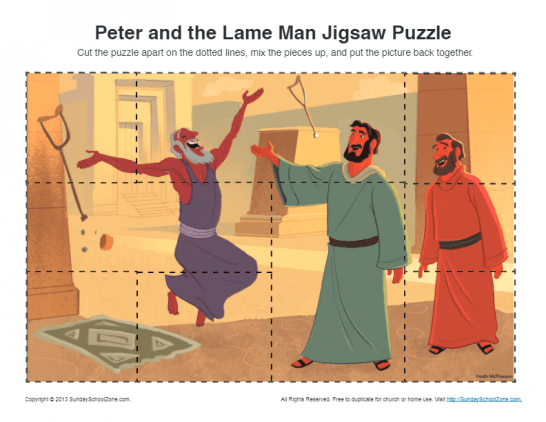 Putting together this nine-piece puzzle will give children an opportunity to be reminded of God's power to heal. They'll also be reminded that Jesus really was and is God's Son. After all, Peter did heal the lame man in Jesus' name! You'll remind them of these important truths when they work this puzzle, won't you?
Read More ⇨