Bible Lesson Activities About Forgiveness
To forgive means to cancel the debt an individual owes because he or she committed an offense. God is the ultimate Forgiver, and He forgives on the basis of Jesus' shed blood on the cross. People who have been forgiven by God are also to forgive others. The kids Bible lesson activities below highlight Bible stories in which forgiveness is an important theme. Even young children can begin to grasp the concept of forgiveness, as well as its importance.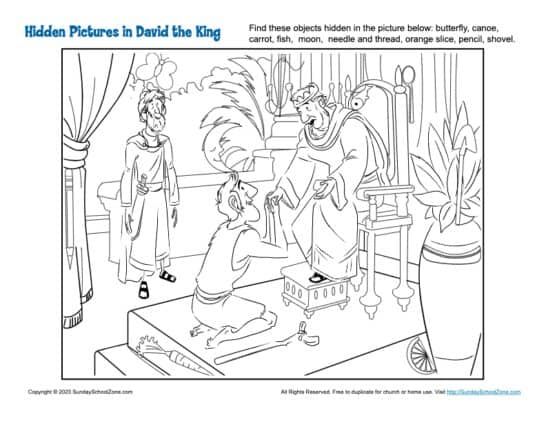 This Hidden Pictures in David the King activity will help children learn this story and the example of mercy that King David showed. You can also see a list of the types of free Bible activities we provide on the site, including large activities. Other related activities can be accessed via the links below.
Read More ⇨