Jesus Is God's Son Bible Lesson Activities
One of the most important themes in the Bible is the truth that Jesus is God's Son—and God Himself The Bible lesson activities below emphasize this truth.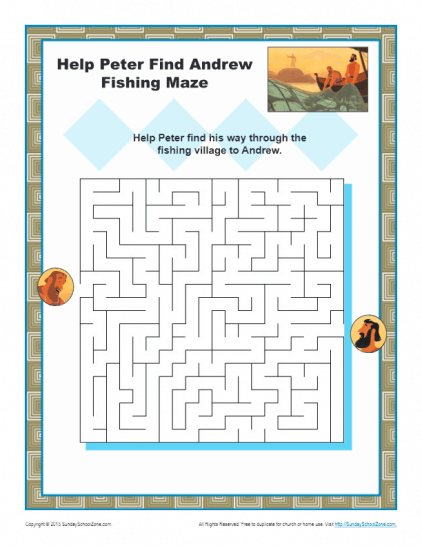 Help Peter find his way through the fishing village to Andrew. Middle and older children will have fun with the maze as you teach them the story from Luke 5:1-11.
Read More ⇨