Jesus Is God's Son Bible Lesson Activities
One of the most important themes in the Bible is the truth that Jesus is God's Son—and God Himself The Bible lesson activities below emphasize this truth.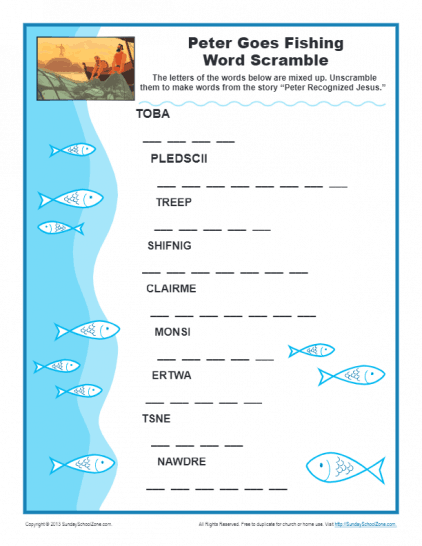 This word scramble involves 9 words from the story of the miraculous catch of fish found in Luke 5:1-11. Use it to reinforce your teaching of the story.
Read More ⇨