Bible Lesson Activities About Salvation
Biblical salvation refers to being rescued from the guilt and consequences of sin. The following Bible lesson activities feature salvation prominently.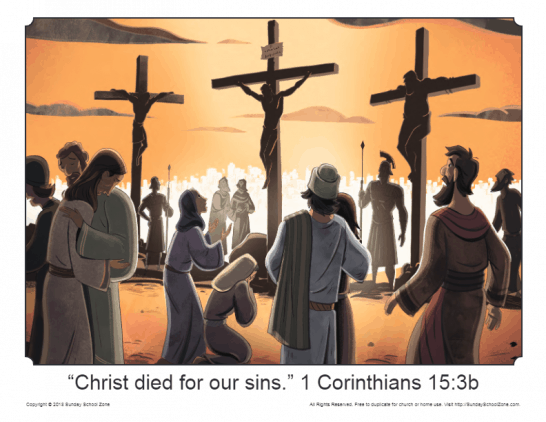 Jesus' crucifixion was one of the most horrifying events in history. This illustration of Jesus' crucifixion strikes a balance between the sorrow of the event and the need for an age-appropriate depiction of the scene. Even small children can learn from this illustration.
Read More ⇨