Bible Lesson Activities About Salvation
Biblical salvation refers to being rescued from the guilt and consequences of sin. The following Bible lesson activities feature salvation prominently.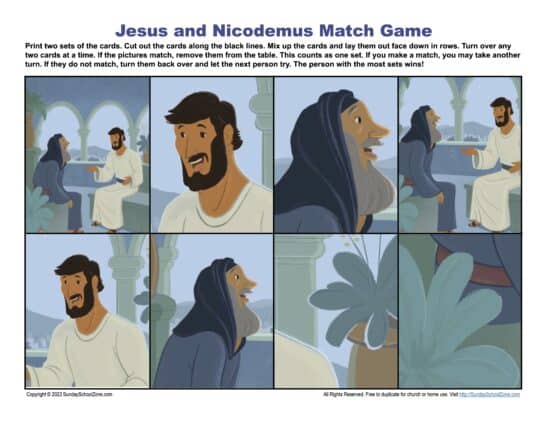 This Jesus and Nicodemus Match Game activity will help kids understand more about the important encounter between Jesus and Nicodemus and Jesus' wonderful message of love. You can also see a list of the types of free Bible activities we provide on the site, including large activities. Other related activities can be accessed via the links below.
Read More ⇨