Bible Lesson Activities About Sin
Sin refers to disobedient actions against God, but it also is an attitude that says that one can live without God. The following Bible lesson activities highlight sin and its consequences.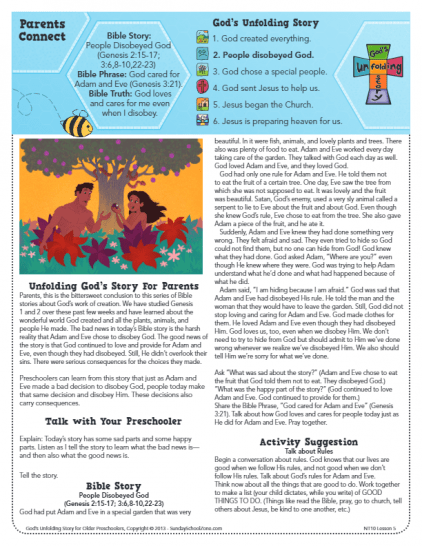 Every lesson from God's Unfolding Story for Older Preschoolers includes a Parents Connect page to help parents or guardians reinforce the lesson at home during the week following the lesson. This is the People Disobeyed God Parents Connect page (OT01L5PC). Click on the Get Activity button below to view and/or download the lesson PDF.
Read More ⇨