Activities Considered Appropriate for Non-Readers
Kids vary in their abilities to do certain types of activities as well as in their interests. We've tried to identify activities based on a child's reading ability. The activities below should be appropriate for non-readers or children typically in preschool. Keep in mind that many of these activities will also be appropriate for readers. Some activities, like Bible story summaries, assume the parent is able to read the story to the child.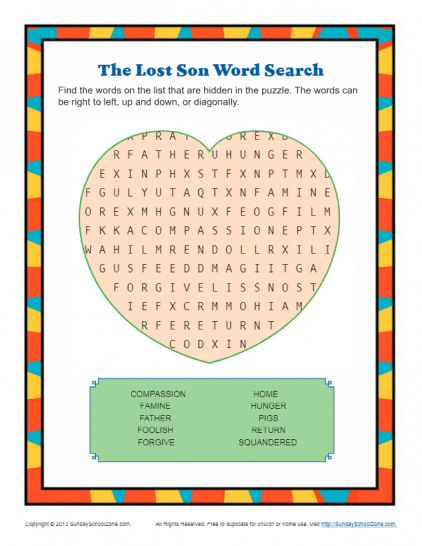 The prodigal son had a tough time, but his difficulties were of his own making. When he came to his senses and returned home, his father forgave him and welcomed him as his son. This word search puzzle challenges children to find 10 words associated with 10 elements in Jesus' parable. This is a fun and educational activity!
Read More ⇨