Color by Number Bible Coloring Pages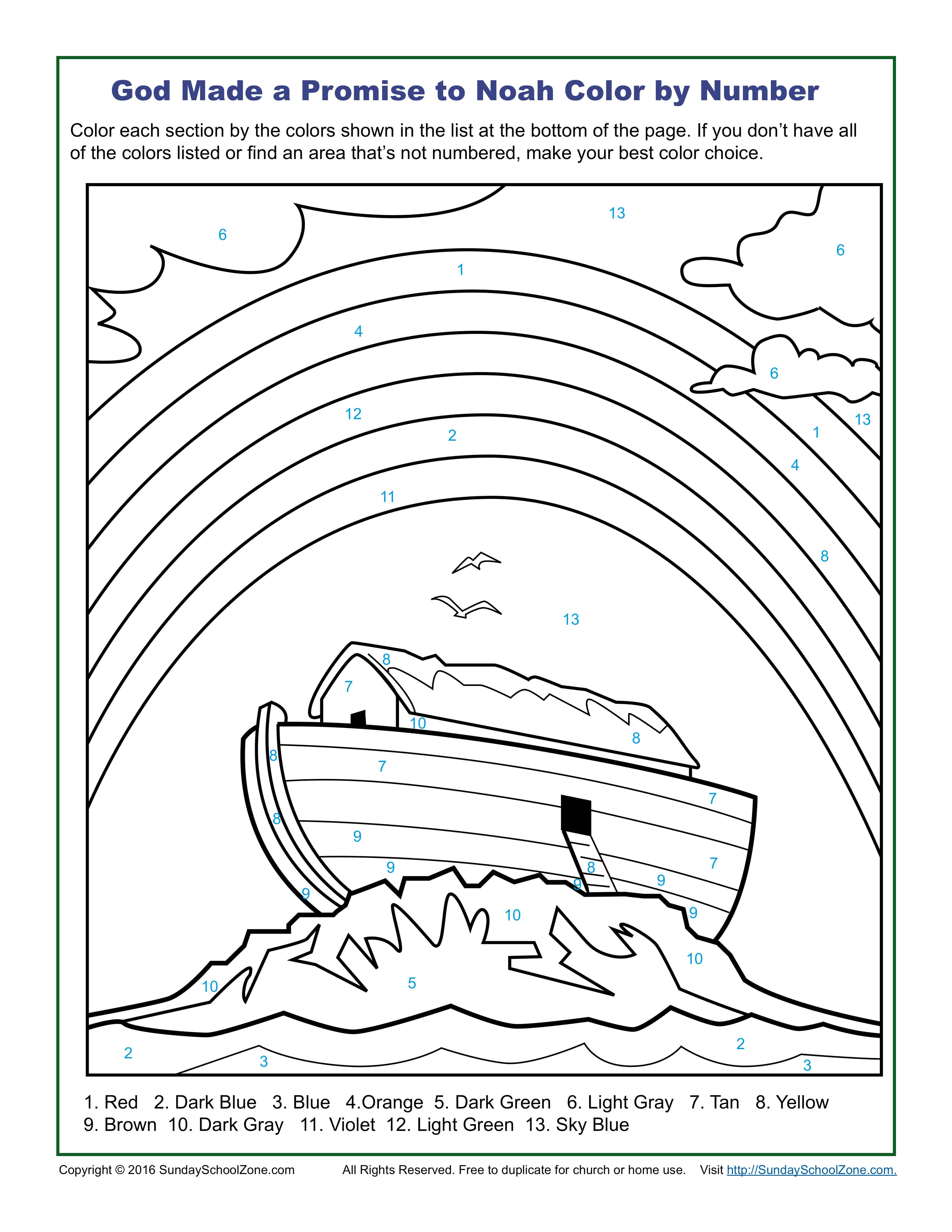 Unlike simple coloring pages or connect-the-dots coloring pages, color by number Bible coloring pages involve an assigned color indicated by a number. Children then fill in the appropriate space with the assigned color. These types of Bible coloring pages typically assume a slightly higher motor skill level and some basic reading skills as well. In many cases a simple Bible lesson is included with the coloring page to help the parent or teacher associate the activity with an important Bible truth.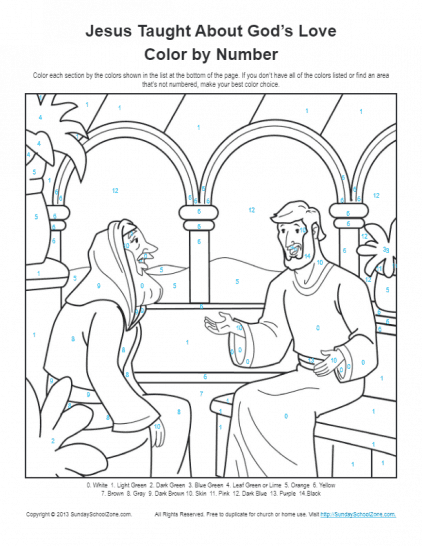 This Bible activity is a color by number picture of Jesus talking with Nicodemus. This Bible activity is both fun and beautiful—and it affords a tremendous learning experience.
Read More ⇨