The activities below are related to people, stories, teachings, or events taking place in Luke 17.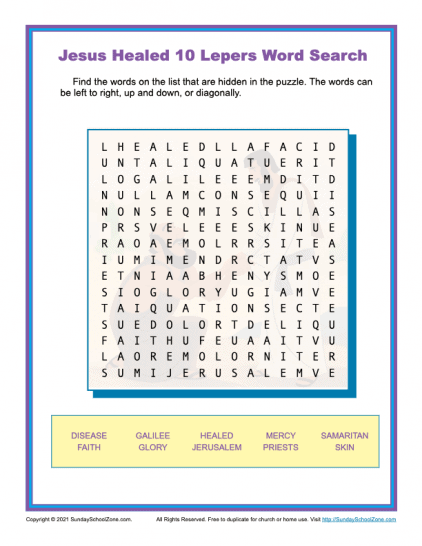 The story of Jesus healing ten lepers, found in Luke 17, is a wonderful example of the many miracles Jesus performed and the importance of thanking God for his blessings, but it's not just about gratitude. In Luke 17:11-19, we read about 10 men who asked Jesus to heal them. Jesus told them to go show themselves…
Read More ⇨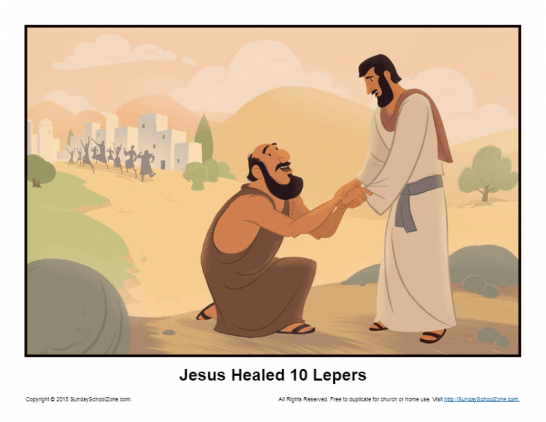 This Story Illustration shows one leper coming back to thank Jesus for his miracle while the other nine go away. It can be used with children in a homeschool setting, one-on-one, or with kids in a classroom setting like Sunday School.
Read More ⇨