---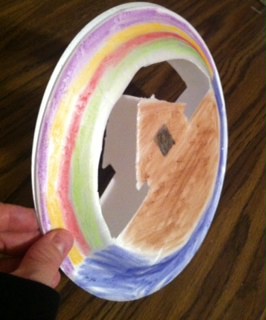 God called Noah to a difficult task. But, Noah trusted God and moved forward with building the boat to carry his family and the animals of the world. We should all be so obedient. This adorable paper plate "goody bag" will help teach children that Noah was willing to obey even when God's instructions seemed hard.
Note: This free craft is also available as a downloadable PDF.
Bible Story: God Called Noah
Bible Text: Genesis 6:5-22
Supplies List:
Paper plates (2 per student)
Crayons
Scissors
Stapler
Teacher Preparation: You will want to prep the paper plates ahead of time by drawing a simple ark shape onto one paper plate and placing it on top of the second plate. Using an Exacto knife or a very sharp tipped knife, carve out the ark shape leaving the top curve of the plate. This will create two identical plates for each child.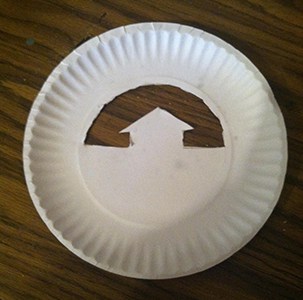 Instructions:
Step 1. Give each learner their cut out arks and instruct them to color the back of each paper plate, making sure to create a colorful rainbow around the top of the plate. This rainbow will be the handle of the "goody bag."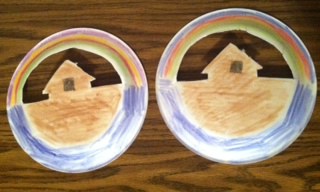 Step 2. Learners can place the front of one paper plate toward the front of the second paper plate. This will create a natural pocket between the two plates. Instruct learners to staple around the bottom of the plates up to the handle. The pocket inside can be filled with animal crackers or, if edible treats are not encouraged, it can be filled with plastic zoo animals.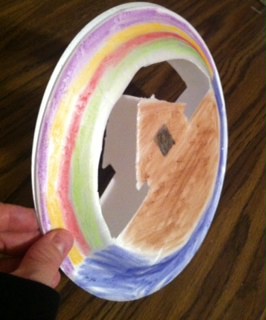 You can also see a list of the types of free, printable Bible activities we provide on the site. 
For other related activities, see the links below.