Jesus' Triumphal Entry Activities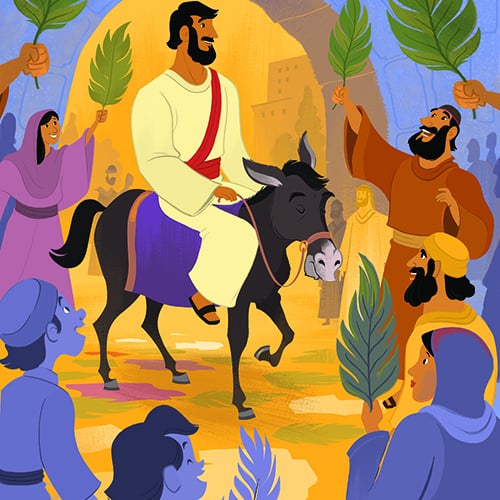 On the Sunday prior to His crucifixion, Jesus entered into Jerusalem on a donkey and was praised by the people. This was the beginning of what is often called the Passion Week. He knew the cross was before Him. His entire life and ministry was coming down to this final few days. His triumphal entry into Jerusalem made the point that Jesus was, indeed, the long-awaited Messiah and King. But it also made the point that He was not the kind of king they were expecting. These activities are about this amazing event.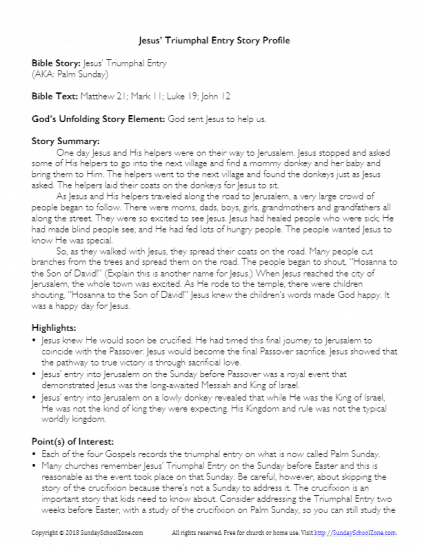 This Jesus' Triumphal Entry story profile provides a simple overview of the story (for kids) along with highlights, points of interest, and an approximate date for the Palm Sunday event. A printable PDF for this profile is available as well as a link to all related activities.
Read More ⇨