Peter Preaches on the Day of Pentecost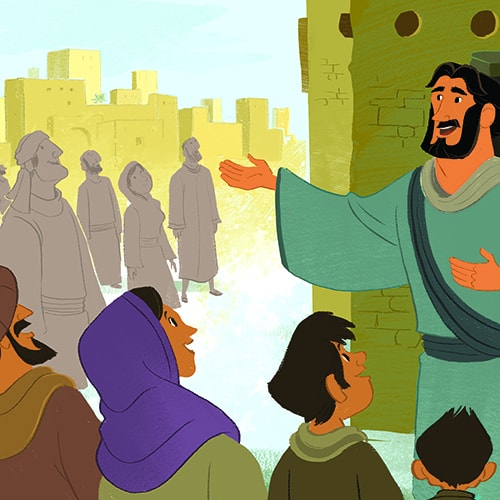 Not many days after the resurrection and ascension, the Holy Spirit was sent just as Jesus promised. This happened on the Day of Pentecost. After being filled with the Holy Spirit, Peter preached and around 3,000 were saved. The coming of the Spirit transformed Peter into one of the earliest leaders of the budding church. Like Peter, all believers need the Holy Spirit living in us to make us all God desires and to help us do His will. These activities highlight this important event and underscore the need for the Holy Spirit in our lives.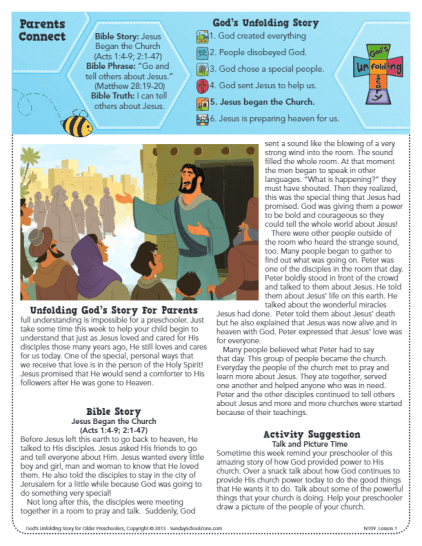 Every lesson from God's Unfolding Story for Older Preschoolers includes a Parents Connect page to help parents or guardians reinforce the lesson at home during the week following the lesson. This is Jesus Began the Church Parents Connect Page (NT09L1PC). Click on the Get Activity button below to view and/or download the lesson PDF.
Read More ⇨