Bible Lesson Activities About Prayer
Prayer is talking to God and believing that He will respond. In the Bible lesson activities below, children will be reminded of the reality, the importance, and the power of prayer. Why does prayer make a difference? Because God hears His people and responds!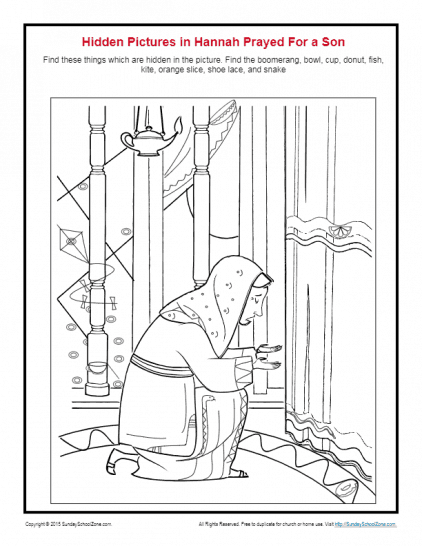 This free, printable hidden pictures activity, based on 1 Samuel 1:10-20, can remind children that God hears our prayers and answers according to His will. It can be used in a homeschool setting, one-on-one, or in a classroom setting like Sunday School.
Read More ⇨