Word Scramble Bible Activities for Children
Word scramble puzzles really are word unscramble puzzles. The word scramble activities below highlight various Bible events and situations. Click on the title of an activity to be taken to a web page where you'll be able to download it.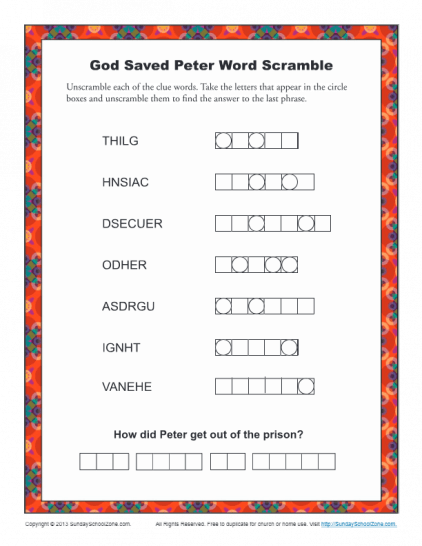 Peter was rescued from jail in Acts 12:1-18. This word scramble puzzle gives your children an opportunity to unscramble seven words and one key phrase related to this event. As they do, they'll become more familiar with this important happening in the life of the early church.
Read More ⇨