Lesson Unit: Jesus Healed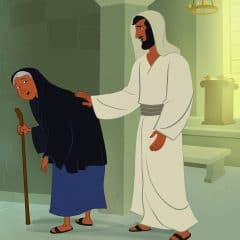 All of God's Unfolding Story for Older Preschoolers curriculum is now available for free. If you have questions about the curriculum or have a suggestion for future curriculum development, please contact us and we'll do our best to help you and get you what you need. This is the Jesus Healed unit.
Jesus Healed (Four Lessons)
Jesus is central to God's unfolding story. He was the promised Messiah and King of the Old Testament. His coming inaugurated the Kingdom of God. His miracles demonstrated His power and authority over creation and life itself. He healed people out of compassion and a desire to demonstrate the arrival of God's Kingdom. There is no need to explain away the biblical accounts of Jesus' healing miracles. The Gospel writers intended us to understand the nature of these healings and believe in them just as they were recorded.
This Jesus Healed unit can help older preschoolers establish an important truth in their young minds and hearts that will lay a foundation of truth for the rest of their lives: Jesus heals! Lessons in this unit are listed below. Just click on each lesson title to access the individual lessons. A printable PDF of the Unit Overview Page is accessible here.
This lesson introduces older preschoolers to John's account of Jesus' healing a royal official's son some 20 miles away (see John 4:46-53). Jesus didn't have to be physically present to perform a miracle.