The Parable of the Good Samaritan Bible Craft

The story of the good Samaritan demonstrates that friendship is defined by love and compassion, not race. This handprint craft will encourage children to think of ways they can lend a helping hand to their neighbors.
Note: This free craft is also available as a downloadable PDF.
Bible Story: The Parable of the Good Samaritan
Bible Text: Luke 10:25-37
Supplies List:
Construction paper
Pencils
Crayons
Scissors
Hole punch
Yarn
Teacher Preparation: If your students are too young to complete step 1 alone, then you may want to trace and pre-cut construction paper handprints. You will need 4 per student. Older students may enjoy tracing and cutting out their own handprints.
Instructions:
Step 1. Help kids trace and cut out four handprints from construction paper. These should all be made with the same hand, either right or left. Use one handprint as the cover of the "Helping Hands Book."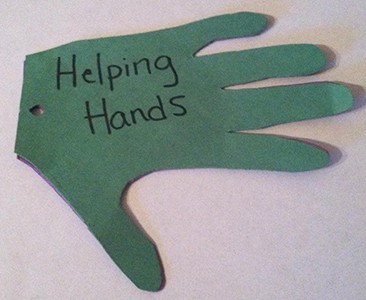 Step 2. Have children identify someone they will try to help this week or in the near future. On each side of the handprints, instruct the kids to draw out and write down ways they will try to help the person they have chosen. For example if they are helping their mother they could write "Make My Bed," and draw an illustration of doing this.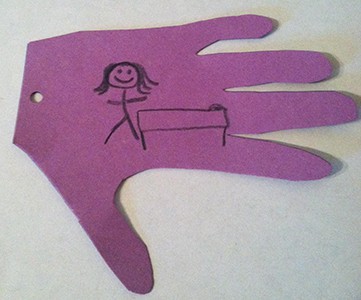 Step 3. Guide children in layering their handprints together, punching 1 hole on the wrist side, and binding the booklet with yarn.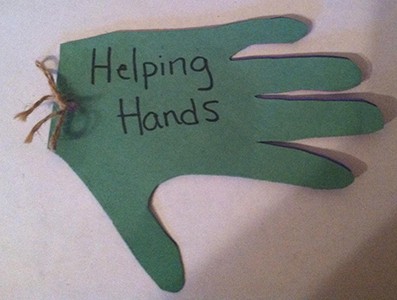 You can also see a list of the types of free, printable Bible activities we provide on the site. 
For other related activities, see the links below.