Bible Lesson Activities About Worship
God is worthy of worship and demands purity in worship (see John 4:24). The following Bible lesson activities highlight the importance of worship, a concept that even children and preschoolers can begin to grasp.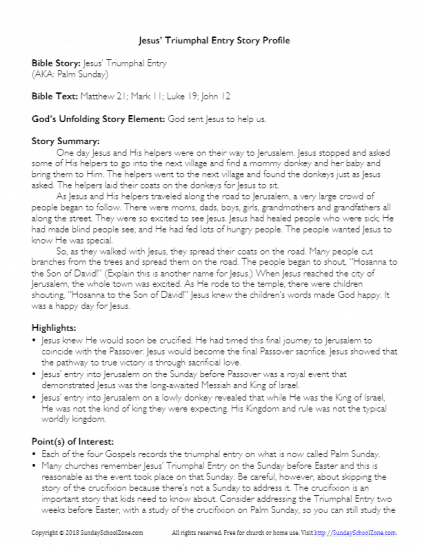 This Jesus' Triumphal Entry story profile provides a simple overview of the story (for kids) along with highlights, points of interest, and an approximate date for the Palm Sunday event. A printable PDF for this profile is available as well as a link to all related activities.
Read More ⇨