Spot the Differences Bible Activities
The spot the differences activities below highlight various Bible events and situations. Click on the title of an activity to be taken to a web page where you'll be able to download it.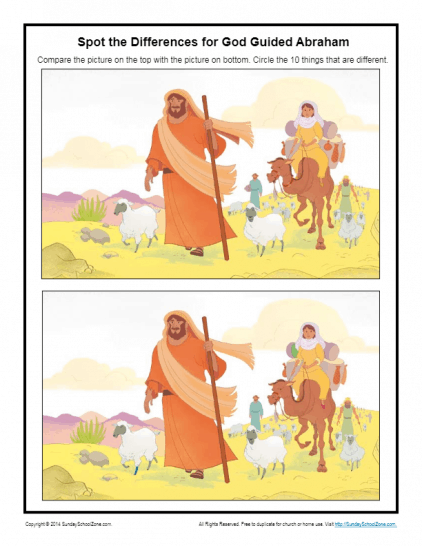 Let your kids have a chance to spot the differences that exist between these two pictures showing Abraham's move away from his homeland to the place God would show him.
Read More ⇨